Discover our Projects
We combine a passion for shipbuilding with the highest of quality and over a 100-year tradition of unmatchable Italian craftsmanship to deliver high-end personalized superyachts
Same Breed, New Passion
For over a century Mondomarine has been entrusted by owners to turn their dreams into legendary luxury superyachts from 40 to 75 metres in length.
Same high Professionality, new Route
Founded in 1915 as Campanella shipyard, Mondomarine has had a diverse shipbuilding history. For decades it had been a maintenance and repair hub for commercial ships until in the 1970s, with new ownership, the yard began building superyachts under the Mondomarine brand. Acquired by Palumbo Superyachts in November 2018, luxury yacht builder Mondomarine now manufactures aluminium and steel superyachts from 40 to 75 metres.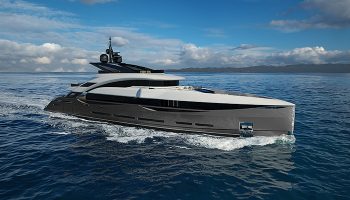 ISA Yachts, brand of Palumbo Superyachts, is pleased to announce that just a few months after the sale of…
Same custom design, New Ideas